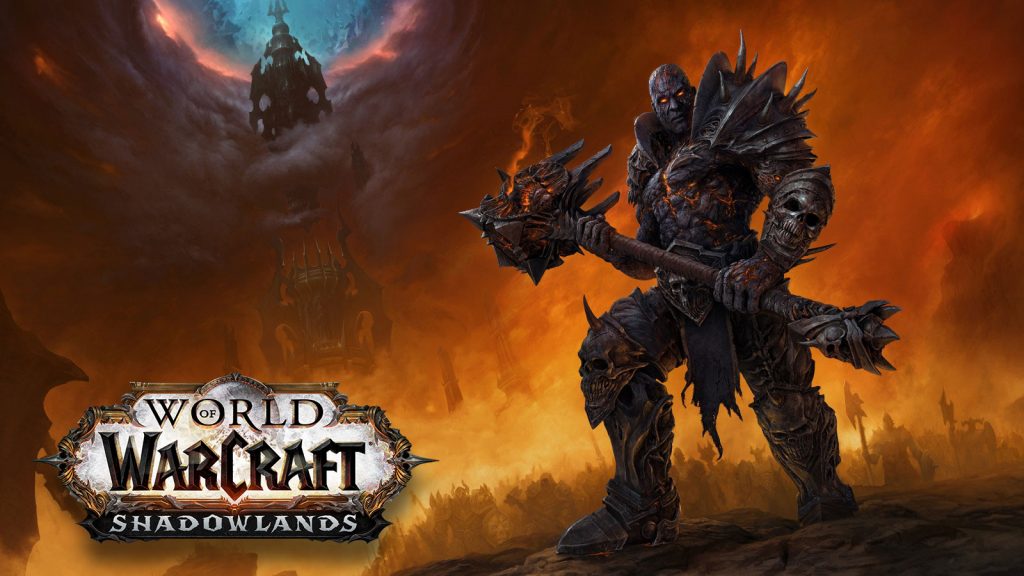 During Blizzcon 2019, it was announced that the Mythic+ weekly cache would now have multiple options we could choose from and possibly a currency option if none of the gear was desirable. This was to help solve the issue with our weekly disappointment box (such as how I once got the same exact piece of loot 3 weeks in a row and the same slot 7 out of 8 weeks). Sure, the options could all be bad, but it directly increases the likelihood of getting a piece of gear that is usable in some way. Truthfully, as far as new systems go, this was the thing I most looked forward to. There was a few weeks where I was getting a +15 on every single class and somehow still went 2 weeks in a row without getting a single upgrade, including on characters whose overall item level was under 460 (the box drops 475, for context). The idea that we were looking forward to was a straight-forward quality of life upgrade, not MORE loot or less effort, just a little more "player agency" as Blizzard is fond of saying right now. However, thanks to a Wowhead post… I've learned it isn't quite that simple.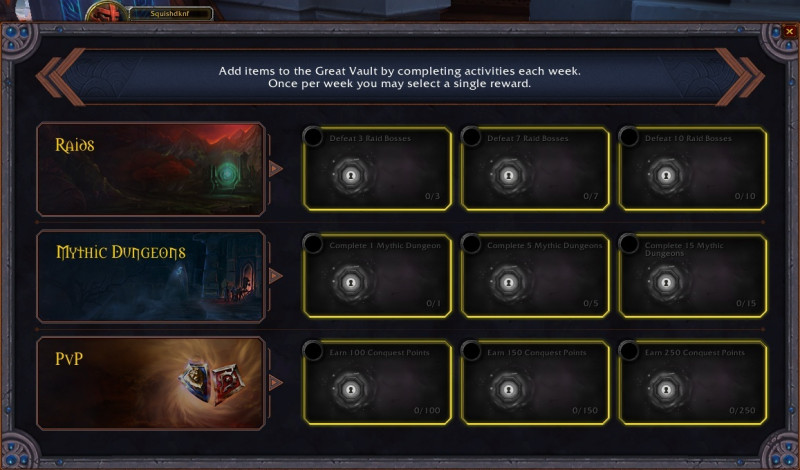 As of the current state of the Shadowlands beta, we will technically get more options from the weekly box, but in the case of m+ specifically, we have to run 15 times more dungeons in order to get 2 more options. Additionally, wowhead's datamining has releaved that the lowest of some percentage number of those keys run will determine the loot received. So, if you run your one 15, then get asked to help a friend with a lower level key, you have to either A: Run the key and risk getting lower quality loot, B: Run the key and then run however many additional 15s to make sure you still get the appropriate gear, C: Say no.
None of these are good options. Being punished for helping people with their content is poor design. Even without that, the amount of dungeons that are required to be able to get the options are prohibitive for many, making the whole system somewhat pointless and the excitement leading up to this point fully wasted.
I am pretty happy with raiders (even though I haven't been doing much of that myself) getting a loot box, and PVPers get to participate too, so that playstyle representation is pretty nice… until you realize that since, no matter how much of these you do, there's only one piece of gear chosen, that we've lost a weekly gear box. PVP and M+ have weekly boxes now, in Shadowlands we will see the total reduced to 1.
Assuming they solve the issues with lower content reducing the quality of gear after having run higher content, it's not all doom and gloom. If you don't run 15 dungeons or do extra raiding or PVP, it ends up being much the same we have now. But, as I've heard from many people personally, streamers, and myself… Tuesday is the most disappointing day of the WoW week. I'd rather the box go away than continue being what it is now. And it really doesn't seem like the new system is adding anything meaningful, particularly for m+ runners and pvpers.